A Q&A with Robert Whitehead Award-Winner Tom Kirdahy Part Two
Jun 13, 2019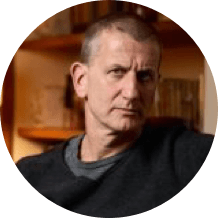 The CTI chat with producer Tom Kirdahy continues.  Read on for exclusive insight into trends on Broadway right now, how to develop a brand new musical, and more!
As the lead producer of Anastasia, did you find it difficult to recreate such a beloved and popular story for the stage?
Anastasia was a great experience. One of the challenges was to honor the animated film while making sure that we made the production our own. We had to walk that line carefully. We didn't want to just put the animated film on stage, but we also knew that we had to keep our superfans happy; that meant incorporating some of the original score and honoring the spirit of the movie. I think we did well at keeping a single voice at the helm. The songs from the movie were written by Lynn Ahrens and Stephen Flaherty, and they were able to add music to the Broadway show that was completely consistent with the animated feature. The Broadway production remained one writing team. I think that was enormously helpful in ensuring that the fans felt like they could recognize the voices behind the musical. Additionally, we wanted to make sure that the storytelling was sophisticated and honored the intelligence of the audience. Those that loved the animated film were now in their 20s and 30s. Because the fans grew up with the film, we had to make sure that Anastasia grew up with its fans.
I'm noticing a trend on Broadway right now that audiences seem to be gravitating toward darker shows – especially musicals – such as Oklahoma! and Hadestown. Why do you think that is? Was The Visit perhaps a little ahead of its time?
I do think The Visit was ahead of its time. I am drawn to darkness. This sounds like a cliché, but I think it's only in confronting darkness that we can see the light. As someone who was on the front lines of the AIDS epidemic, I know that we as a community lived through hell, and now, not only do we have the federal right to marry, but we even have a viable, openly gay candidate for president. I often say that we used to only look at the obituaries, and now we go to the Styles section to see who got hitched. I believe that in surviving that darkness (which is not over, by the way), we found our sources of light and pursued them. Many of us feel we are living in a dark time again under this administration. I believe that using theater to place a mirror on ourselves is essential right now. By allowing ourselves to explore dark themes onstage, we are providing a path toward healing and hope. We leave the theater lighter because ultimately, the arts provide a forum for connection, healing, and mobilizing. For two-and-a-half hours, one thousand people breathe as one and become a community. There's power in that. Now, people are recognizing the need for collective experience and connection.
What was the development process like for Hadestown?
It's a falsely held belief that Hadestown originated as a concept album. Anaïs Mitchell wrote it as a DIY community theater project, and it was always intended for the stage. It became so popular that it then became a concept album. It's been an interesting evolution. Anaïs and Rachel Chavkin connected and began working on reconceiving and theatricalizing it in a very different way from the back of a truck in a community theater to the beautiful production that appeared at New York Theatre Workshop under the guidance of Mara Isaacs, Dale Franzen and Jim Nicola. As producers, we believed in the show and wanted the production to find its path to Broadway, so it needed to be able to be presented in a proscenium. We took the show to Edmonton, then had the great opportunity to go to The National in London for further development. That production in particular unlocked much of what is now at the Walter Kerr; we learned a ton about the musical from that experience in terms of its dramaturgy, physical production, etc. The road for Hadestown to the Walter Kerr has been fortuitous and glorious. I'm proud to be a part of this producing team, and I'm glad we took our time to get it right.
You're also producing a revival of Frankie and Johnny in the Clair De Lune. What are the challenges of doing a revival? What are the benefits?
The biggest challenge is determining whether the material is still relevant and still works. We did private readings and we knew instantly that it was still timely, particularly in the age of social media, where people are less connected than ever before. It's easier to have a relationship on a computer by yourself than to take a leap across the void and fall in love and make human contact. Audiences are hungry for a story of two people searching for love and connection. We're the first Broadway show in history to use an intimacy director, which we felt was essential in order to provide everyone a safe space in which to do their best work. Casting a revival right is another challenge. We had been working on getting Michael Shannon and Audra McDonald together for a few years and it was worth the wait. One of the biggest mistakes a producer can make is to settle for the wrong cast. Having the patience and faith that this was the right constellation of stars to bring to Broadway in this production proved invaluable. Audra and Mike are dynamite – though it was admittedly trying to wait for their schedules to align! As for the benefits of producing a revival – you know that the play works. There aren't any rewrites to worry about (assuming it's a true revival), so you can focus your energy elsewhere.
You've produced a wide variety of work. Is there something in particular that you look for in potential projects?
I'd love to give you an easy answer. I'm searching for that common denominator. A project somehow has to move and excite me, but I can't quite predict or define what causes that. It starts with great writing, but it has to really pierce my heart; that can include making me laugh, cry, think, re-examine, question, etc. I can't find a pattern, but I think that's a good thing. I am constantly surprised by what draws me into a story.
As our 2019 Robert Whitehead Award Winner, what advice do you have for aspiring producers?
Trust your instincts. Don't act out of desperation. Immerse yourself in the community. Be humble. Show up. Aim high. Take all the CTI courses that are available to you because they are truly fantastic.
Anything else you'd like to share with our readers?
I'm thrilled to receive the Whitehead Award. I had the good fortune of getting to share a meal with Robert and his wife and they have always been sources of great inspiration for me. To get a phone call from Tom Viertel, who I think is the embodiment of a great professional with integrity, means the world to me because he is a true role model – both as a producer and as a member of our community.