An Inside Scoop with Ashley DeSimone
Jan 11, 2019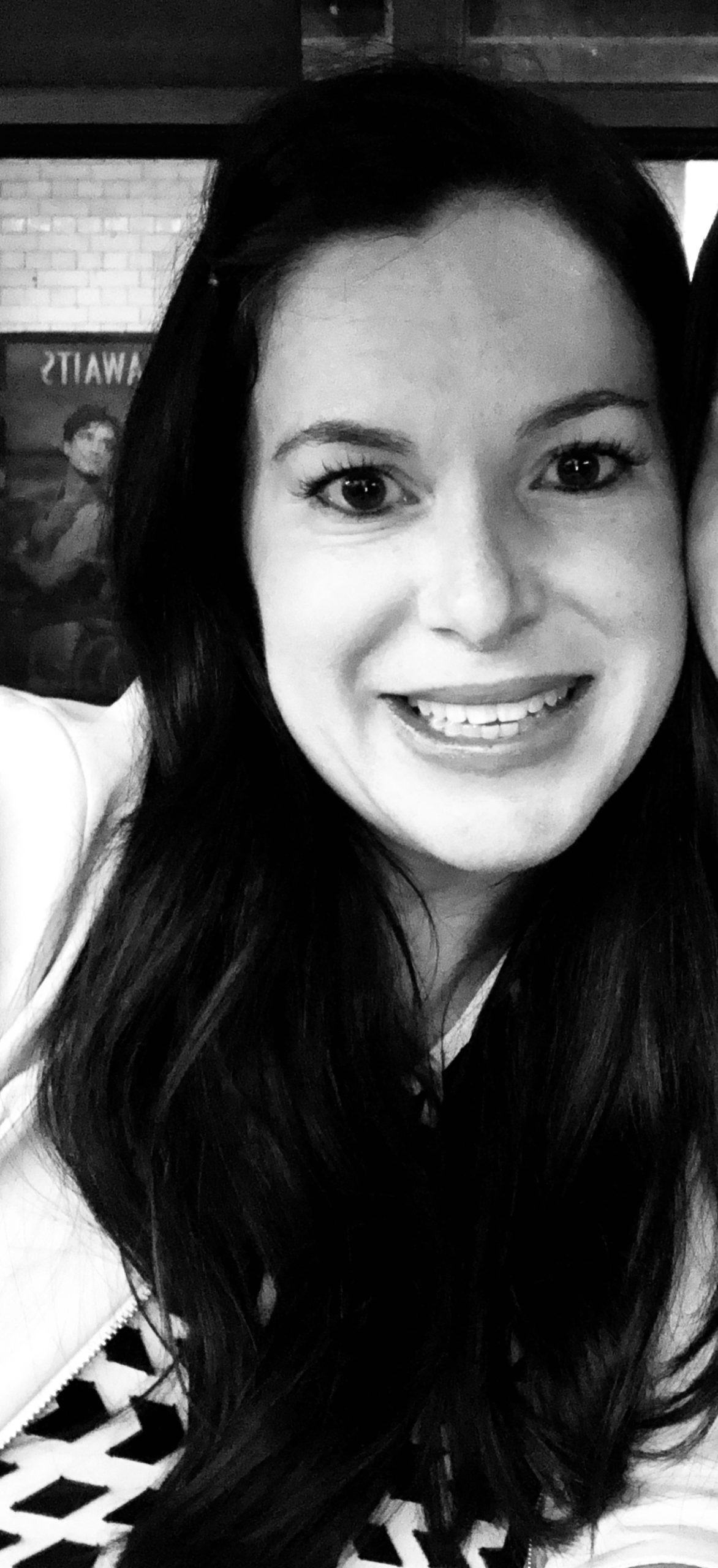 This week we go backstage into the versatile career of theatrical producer Ashley DeSimone, a 2014 graduate of the Commercial Theater Institute and CTI's Eugene O'Neill Summer Workshop.
Currently devoted to a variety of projects including DJEMBE!, Magic Mike Live in London, The Devil Wears Prada, Working Girl, and much more, Ashley took time out of her busy schedule to share the tricks of the trade. Learn about how her background on Wall Street eventually brought her to the Great White Way and beyond!
Can you talk about what you're working on now? You seem to be immersed in a little bit of everything and partnering with multiple people and companies.
I am now lead producing my own projects as well as selectively co-producing projects.
Let's talk about lead producing first, because there is a huge difference between lead and co-producing, although both are incredibly important!
Right now, I am lead producing a new, original project called DJEMBE! THE SHOW. We open in Chicago this April at the Apollo Theatre. It's pronounced "jem-bey" and it's what I call a "multi-sensory theatrical experience" because every seat in the theater has an African djembe drum on it. For about a quarter of the six-person, eighty-minute show, the audience plays along with the performers on stage. In addition, the show has world-class visuals and projections, as well as performances from Broadway talent. It's not a dramatic narrative or story like in a play or a musical; It's a concert. However, we do interact with the audience constantly, and there's comedy and banter among the cast that keeps it engaging. I'd like it to live in the world of STOMP and The Blue Man Group. It is ageless, without borders, and able to evolve over time.
Historically, the djembe was used in parts of Africa to gather communities together for all sorts of activities, from births to deaths to feasts. We almost called the show GATHER for this reason. The core of the piece is about community and the simple fact that we are all human with common needs for home, subsistence, and love. Because of this, our tagline is All Together Now.
The singing and, of course, the music and percussion are spectacular. What's particularly exciting is the transformative nature of the experience in which all four hundred people in the audience end up playing music together.
We built the show from an earlier version that toured in France. What we learned from the experience there was that people left elated, and many came back over and over again. With the addition of Broadway-caliber creatives and designers, my hope is that we blow people away and ensure they leave the theater with a sense of community that they just can't get from Facebook or Instagram.
Beyond DJEMBE, I am also in development on new, original projects. I am currently working with playwright James Presson, country songwriter/composer/author/Nashville-based artist Rodney Crowell, and writers Zoe Sarnak and Emily Kaczmarek. Additionally, director/writer West Hyler and I are producing Pure Chaos, a Theater For Young Audiences piece, this spring at a museum space. I am excited about all of these projects!
Let's now talk about co-producing, which involves investing and managing my and other peoples' money in live entertainment. Nothing can happen in this industry without the investors who are willing to back the lead producers, the artists, and the projects. I think it's very important that co-producers invest personally with their investors so that their interests are aligned. I handle investing via my formal investment platform, Fortune Theatrical Ventures.
I still enjoy co-producing because I manage a portfolio of investments for a dedicated group of theater enthusiasts who want to own what they love. The deal-side of theater is very interesting to me and I have been lucky enough to access a lot of different and exciting ones, which is doable given my financial background. I've also been fortunate to learn from some of the leading producers and lawyers in this industry. Co-producing also affords me the ability to constantly access projects led by great producers who I trust. I am a co-producer on Magic Mike Live in London, Kevin McCollum's project, The Devil Wears Prada, written by Elton John, Shaina Taub and Paul Rudnick, and Robin Goodman's project, Working Girl, with music by Cyndi Lauper.
What do you look for in a potential project? What gets you excited?
There are three main things:
How does a project makes me feel emotionally – can it be cathartic and transformative?
How is the author-producer relationship – do I like the people?
What are the structure and economics of the deal – is it fair and financially exciting for both the creator and myself?
However, overall, it's about the connection with the creative team. Life is short, and not every project that is creatively exciting is going to be worth time away from my family.
Your background is rooted in Wall Street – what made you want to make the switch to commercial theater producing? How has your experience on Wall Street informed your work now?
My background from Wall Street, where I was first an equity analyst and then a partner at an investor relations agency, informs everything I do. I'd like to make an impact in commercial theater by simply setting the gold standard of communicating with investors as a lead producer. Co-producers can't run the business narrative of a show because they are at least one degree away from the decision-making and don't always have the entire picture of what's going on. I know how it feels to invest in a show and not be communicated with or consulted, and then be surprised when things don't (or do) workout. I also know how it feels to be told one thing and then learn another. Building trust with investors is important. It's all about managing expectations and understanding what your investors want from the investment. Consistent and transparent communication is key, and I don't see an industry standard – although I am not entirely convinced there actually can be an industry standard in commercial theater, but that's a separate discussion. Some of the leading producers – the ones I look up to – are quite good at communicating, but not all of them. I'd like to establish my own best practices for my investors, and I am doing that by simply lead producing my projects with the communication strategies I formulated in my prior life.
As for what made me make the switch… I grew up in the theater and was a classically trained vocalist. Like most people in this industry, it started when I was very young and had dreams of being on the stage. Years later I realized that the skill set I had developed professionally was very relevant to producing, so I set out to combine my investor, financial, and project management experiences with my experiences in musical theater. Additionally, my husband and I were blessed with two children and I thought that producing theater would allow me more control over my time and the ability to spend more of it with my family. So far that is only partially true, but I am appreciative of how flexible many theater people are, like when one of my kids gets the flu and I have to reschedule an appointment. I can often have a child in tow when I see a show or have a meeting! Those parts I really love!
Do you have any advice to aspiring producers?
The obvious advice would be to spend time with writers and get a good sense of what stories you want to tell. However, I think the best advice is for aspiring producers to go to law school and become wise as an I.P-focused entertainment attorney. I regret not doing that. The establishment and negotiation of rights is a part of the business I find exciting, as well as a differentiating skill set.
What's a question you wish I would ask you, and what's your answer to that question?
Who do I want to work with in this industry?
It's a goal to lead produce alongside some of the greats in this industry. It's a short list, and they know who they are. 😉