An Interview with Kevin McCollum
Nov 21, 2019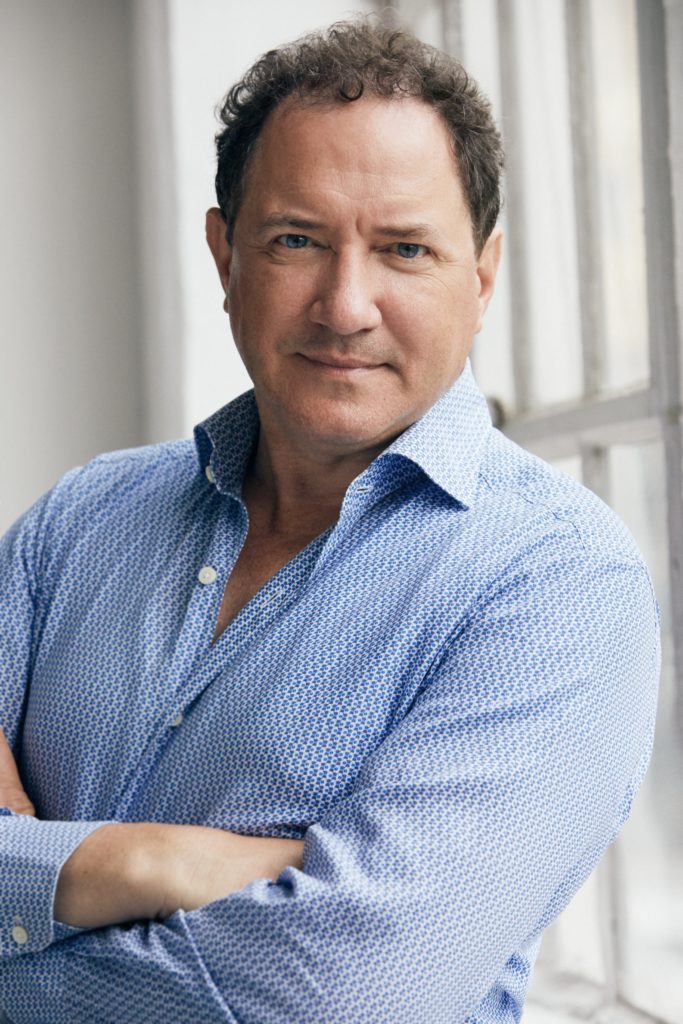 Interviewed by: Justin Wilson
Tony Award-winning Producer and Robert Whitehead Award recipient, Kevin McCollum, shares his insights and history with the CTI Blog. Read on to learn more about Kevin's extraordinary and far-reaching career and why he views theater as an essential art form.
How were you first introduced to theater?
My younger years were spent in Hawaii, where I was born and raised by a single, working mother. Many people helped my mom by looking after me, and I would often spend time in other people's homes. I think I created a talent to entertain so that people would invite me back! Perhaps it was in my genes, as my mom performed a bit as well. I attended Punahou School where arts and performance were focuses of the educational palette.
My mom passed away when I was fourteen years old after battling cancer for four years. I found comfort and family within theater and storytelling. Because of my loss, I learned to value the idea that theater evaporates as quickly as it is created. Storytelling through theater became my passion.
You've had an extensive career in theater – some highlights include founding The Booking Group, serving as President and CEO of the Ordway, and operating as a Tony-Award winning Producer. Can you talk a bit about your journey and what's led to where you are now?
After my mom passed away, I moved to Illinois to live with family there. Unlike Punahou, my new high school was not enthusiastic about theater and the arts. At the time, it was not cool to be in the performing arts (thankfully it is now, though!). Holding on to the fortitude of my childhood, I did not mind that my passion was outside of the status quo. Even as a teenager, I was lucky enough to have clarity in my passion and the drive to follow my heart. I went on to receive my undergraduate degree in musical theater at the University of Cincinnati's College Conservatory of Music. I had success as an actor, but was consistently cast in similar roles and I was eager for a new adventure. I decided to go back to school, this time earning my master's degree in film producing from the University of Southern California. There, I realized that distribution is essential to a successful piece of theater. I formed The Booking Office in 1991. Jeffery Seller and I opened The Producing Office in 1994, and after the success of RENT, The Booking Office took on additional agencies and partners, becoming The Booking Group in 1996. I thought it would be valuable to run a theater, so when given the opportunity, I enhanced my career by going to the Ordway, serving as the President and CEO for seven years. After my time in St. Paul, I returned to producing commercial theater full time.
You're currently working on two new musicals, Mrs. Doubtfire and The Devil Wears Prada. What are some of the advantages of adapting a film for the stage? Is there anything in particular that you look for when scouting films as source material for potential Broadway productions?
In the examples of Mrs. Doubtfire and The Devil Wears Prada, it's important to note that both of these productions began as books before they were adapted for film.
One of the advantages of an adaptation is title recognition – you don't have to spend too much of your advertising dollars on getting the name out there. However, a show cannot be a hit based solely on its name. Plot and character may be the same, but there must be a theatrical gesture in the adaptation; it's not about recreating the movie onstage.
For adaptations and new work, I always start with the question: Will the story capture the public's imagination? Bringing a show to Broadway involves a long timeline that no one can control. For this reason, I avoid topical subjects – what is topical now may no longer be relevant by the time the production reaches Broadway. Instead, I focus on stories that capture broad human needs and emotions. I'm drawn to shows about finding family against all odds – Mrs. Doubtfire and The Devil Wears Prada have that in their DNA.
Who has been the most influential person in your career? What are some lessons you have learned over the years?
There are far too many individuals to mention them all by name. I have been lucky to have formed and been a part of many families. Those that lead with love are the most inspiring. Many people have demonstrated that there is strength in vulnerability which has had a profound influence on me. I've learned that leadership is about being comfortable in your own skin and encouraging others to do the same. The bottom line isn't what matters; what is important is establishing a safe environment where people can be vulnerable in their emotions which allows them to create most freely.
What advice would you give to your younger self now?
Relax. Be who you are, don't prove who you are.
Why do you think theater is an important art form?
Theater is never finished, and as aforementioned, theater evaporates the moment it is created. My upbringing and my early experiences cemented the notion that nothing lasts. This has driven me to create things that will both outlive me for centuries to come and simultaneously cease to exist the moment after they are created. I find the duality of this idea innately human and wildly inspiring.