An Interview with Rachel Sussman
Dec 28, 2018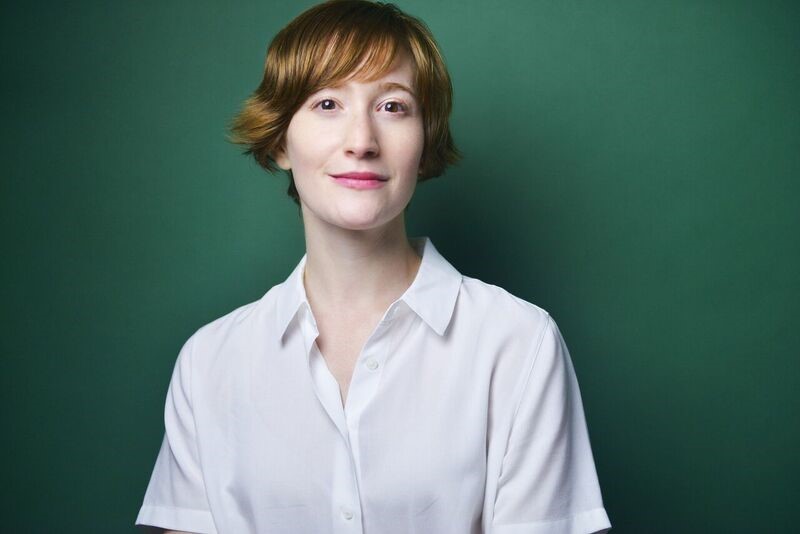 Rachel Sussman is a New York based producer, involved in various companies devoted to theater development. Rachel is a co-founder of The MITTEN Lab and The Indigo Theatre Project and serves as the Producing Artistic Director for the New York Musical Festival.
She sat down with the CTI team to discuss her path to success, as well as her goals and ambitions for the future of theater.
Can you give us a brief summary of your background and what led you to your career as a producer?
I grew up in Metro Detroit in a family that deeply valued the arts. I joined a youth repertory theater company as a kid and participated in local community theater shows (it actually ended up becoming a whole family affair by middle school, with my mom, dad, sister, and me all performing in Fiddler on the Roof – our dog even ended up playing the pivotal role of "Sandy" to my title role of "Annie" at one point too). This passion for theater led me to become more intensely involved by high school, where my public school very luckily had a comprehensive performing arts company. I not only had the opportunity to learn about various acting techniques, but also dramaturgy, production management, and design. I attended NYU Tisch for my BFA in Drama, but continuously interned for nonprofit theaters and commercial GM offices throughout college. By my junior year, I realized that I wanted to be a part of the creative collaboration from the beginning, thinking up big ideas, not coming into the process later to perform. That intuition (and some incredible mentors) guided me toward the field of producing.
As a graduate of CTI, how would you say the program informed your career?
Having spent time working in both the nonprofit and commercial sector, I wasn't convinced that commercial theater was for me. A colleague told me about the 14-week CTI program when I was working at RKO Stage, and I applied for the 2014 cohort. CTI gave me the confidence to take the initiative and pursue my own projects as an independent producer. It also helped me understand the nuances of the business, training me in how to be a strategically minded and thoughtful producer. That insight has shaped the way I've approached producing, especially as it relates to effectively locating and allocating resources and opportunities.
You have co-founded and/or work for multiple organizations that are dedicated to theater development, like The MITTEN Lab and the New York Musical Festival. Can you talk a bit about the missions of these organizations, and what excites you most about working on new pieces? Is there anything in particular that you look for when selecting a project?
The MITTEN Lab (A Michigan Incubator for Theater Talent Emerging Now) is an artist residency I co-founded in 2015 located in Northern Michigan aimed at providing early career theater artists with the time, space, and support to develop new theatrical works and engage with the local community. MITTEN was conceived to give early career artists the opportunity to generate and showcase work in an encouraging environment as well as play a part in expanding and strengthening the development of new theater in Michigan. The mission of the New York Musical Festival (NYMF) is to nurture the creation, production, and public presentation of stylistically, thematically, and culturally diverse new musicals to ensure the future vitality of musical theater.
I feel a deep personal commitment and love for new work development, for plays and musicals alike. The process of guiding an artist's vision from ideation through readings and workshops to production is profoundly exciting for me. As a creative producer, I am specifically interested in activating stories that exist at the intersection of passion and purpose. I gravitate toward theater that finds universality in specificity – theater that curiously navigates relevant themes and tensions reflective of the complex human condition. I look to present stories that may challenge audiences and their way of viewing the world, yet ultimately create a space for them to access new insights.
You conceived the idea for a new musical which is now being written by Shaina Taub. Can you tell us a bit about the project? How did the idea for the musical originate? What was the process of finding a writer for the piece?
I first encountered women's suffrage in a meaningful way in my 7th grade social studies class and I become enamored with the history of the movement. I quickly learned that the women I associated with suffrage, like Susan B. Anthony and Elizabeth Cady Stanton, were long gone by the time the 19th Amendment passed in 1920. Names like Alice Paul, Carrie Chapman Catt, and Ida B. Wells were never directly taught in my public school – I had to go out and find information on them. Sadly, this is not surprising as women's history has too often been a footnote in the overarching landscape of American history. Alice Paul was a radical Suffragist (the nonviolent American version of the British Suffragette), who pioneered civil disobedience in the United States and her organization, the National Woman's Party, was the first to ever picket the White House. She fought for a federal amendment granting women the right to vote while Carrie Catt advocated for a state-by-state approach. I found the story of the movement, especially the seven years leading up to the amendment, so dramatically compelling and presumed a musical adaptation was already in the works. While there was a minor HBO TV movie that came out shortly thereafter, nothing major surfaced. The idea for musicalizing the suffrage movement stayed with me as I transitioned into producing and I felt Shaina was the right artist to bring it to life. We had gone to NYU together and I had been moved by her fusion of musical styles and her storytelling ability, ranging from rallying cries for social justice to the delightfully absurd. When I brought the concept to Shaina four years ago, she had never heard of Alice Paul either, but immediately became as captivated as I. It's been invigorating to see the suffrage movement and these powerful female historical figures come back into the zeitgeist over the last few years – albeit under less than ideal circumstances – and for a contemporary intersectional movement to reclaim the history. I am astounded by the incredible group of women we've assembled to shepherd the project (including my producing partner Jill Furman) and look forward to sharing it one day soon.
Can you tell us what you think is the biggest lesson you've learned so far in your career?
Don't wait for permission. At the beginning of my producing career, I was extremely tentative in making decisions, waiting for someone else to validate my ideas. Over time I learned that impressing people is not as important as trusting my gut and making sure my voice is heard in a collaborative process.
What question do you wish I would ask you, and how would you answer that question?
I think the question would be: What do you think our industry can do to nurture the next generation of producers?
It's imperative that we cultivate the next generation of producers by actively making and maintaining space for them, especially as it concerns rising female producers, producers of color, and trans*/gender non-conforming producers. Look at who is in the pipeline, what folks are applying for internships, and who needs mentorship. Our industry can go further in ensuring underrepresented voices have the chance to reach positions of power and this can have an extraordinary ripple effect on what work gets produced.
RACHEL SUSSMAN is a New York based producer. She is a co-founder of The MITTEN Lab, an emerging theater artist residency program in her native state of Michigan as well as The Indigo Theatre Project, a theater company of passion and purpose dedicated to producing play readings that benefit related non-profit organizations. She serves as the Producing Artistic Director for the New York Musical Festival (NYMF). Producing credits include the Obie award-winning production of The Woodsman (New World Stages/59E59), Don't You F**king Say a Word (59E59), The Rug Dealer (Women's Project Pipeline Festival), The Sweetest Life (New Victory), and Talk to me about Shame (FringeNYC, Overall Excellence Award). A 2014-2016 Women's Project Lab Time Warner Foundation Fellow, Rachel is a trustee emeritus for The Awesome Foundation NYC, and a two-time finalist for the T Fellowship in Creative Producing. She sits on the Advisory Board for Strangemen & Co. and The Musical Theatre Factory. Rachel is a graduate of the Commercial Theater Institute (Fred Vogel Scholarship) and a University Honors Scholar alumna of New York University's Tisch School of the Arts. www.rachel-sussman.com