Broadway Profiles – A Serial Interview with Jack Viertel – Part Four
May 9, 2019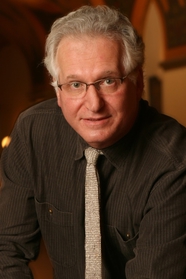 The CTI blog is proud to present the final segment of our serial interview with industry veteran, Jack Viertel.


Content has been edited for brevity and clarity
Part Four
I've come across many people at CTI events who are specifically interested in the creative aspects of producing. What advice do you have for them?
I can only tell you what happened to me, which was that those seven years that I spent as a theater critic were the most important part of my career. I saw many shows and had to analyze them in a conversational way. In the process, without really meaning to, I learned a lot about what makes a show work. I then learned a whole other chunk of essential information about production once I came over to the theater-making side. But I understood the fundamental elements of a story from being a theater critic more than anything else.
One of the things that really surprises me is when people become producers of flop after flop and never seem to learn anything from the experience. They don't appear to stop and analyze the reasons why a show didn't work. The worst thing you can say is that a show did work, the audience just didn't understand it. If the audience doesn't understand the show, then it doesn't work. You have to try to learn something from that. You can't let your ego become so involved in the show that you refuse to learn what the audience and the financials have told you; you have to accept that that show is a failure. Then, you have to try to figure out why and not make those mistakes again. You can make new mistakes, but you shouldn't be making the same mistakes repeatedly. A shocking number of people seem to be more and more militantly defensive about the shows that they've done that don't work rather than try to use them as a tool. There isn't much reflection done by a lot of people. On the other hand, I think successful producers do a lot of reflecting. They ask what went wrong. Was it in the conception; the carrying out; the elements of the story that were either not appealing or that were not well-told enough to be clear? What did we fail to do that others around us were doing? I think you can learn. I believe you can be taught a little bit – that's what my book is for – but that you learn much more from the painful experience of having done something that didn't work.
What would you classify as the biggest mistake you've ever made?
Dramaturgically, the biggest mistake I ever made was trying to produce a show with a passive hero. The best example of this was in Time and Again, which is a novel that has many attractive things about it. It's a wonderful book that is not meant to be a musical for the most basic reason, which is that it has a passive hero. We could never get it off the ground. Of course, there were other design-related issues, but the fundamental problem was that I couldn't devise a way to get an audience interested in the protagonist. That was the most important dramaturgical mistake that I ever made.
The most important business mistake that we ever made collectively at Jujcamcyn was that we had Chicago from Encores! booked in the Martin Beck (now the Hirschfeld), and Andrew Lloyd Webber showed up at our office and asked for the theater for Whistle Down the Wind. I was ambivalent about all of this because I was loyal to Encores!, but I was also somewhat timid because I didn't want to be disloyal to Jujamcyn, and here was Andrew Lloyd Webber, commercially the most important artist of our time, knocking on the door. We kicked Chicago out and took Whistle Down the Wind, which then closed out of town in Washington. Chicago would still be at the Martin Beck if we had booked it twenty-seven years ago. It was our one shot at a show that would run more than twenty years! But what can you do? You go on. And lots of great shows have played the Hirschfeld, but it was a bad moment.
That segues nicely into my next question. Especially when you were just starting out in your career, did you ever worry about passing on a show that would go on to be a great commercial success, given the multitude of projects you've had to scout and evaluate throughout your lifetime?
It's happened to me a couple of times. You have to assume that anyone would make an equal number of mistakes – except if you make enough mistakes, it turns out you're not very good at that job and predicting what will actually be successful.
Much of it really seems to boil down to taste.
Yes. There's no right or wrong, per se, but I think you can become skilled at reading a script and citing why a story falls apart or why it works. That's a learned skill to some degree, but whether something appeals to you is totally a matter of taste.
It seems essential to be able to understand and communicate the difference.
Right.
When I look at something for Jujamcyn – which is different than for Encores!, where I'm really looking at the score and the history of the piece – I'm always examining the story. Is this story told all the way through to the end? Is it a compelling story that I want to tell? Is there a great role in which an actor can clear hurdles in a way that an audience will want to see, like a Madame Rose, Harold Hill, Alexander Hamilton, or Evan Hansen? Unlike film, where there are many takes and months of editing, in theater, audiences are hungry to watch a live person like themselves live through an entire story in front of their eyes. This is not only magical, it is a marketable commodity. I also ask whether the story interacts with the world we are already engaged in today, or whether an audience will be indifferent to the topic. Pieces like Angels in America, August Wilson's plays, and Dear Evan Hansen had the advantage of already being in sync with current society and events. That's important. Jordan Roth added an interesting component to consider when analyzing potential projects for Jujamcyn, which is whether a show is necessary. Is it something that people will feel that they must partake of, or is it just good? Various things can make a production necessary, but competition is so fierce in the marketplace that without this necessity it won't survive. It can be heartbreaking. Every now and then, one sneaks by that feels unnecessary and becomes a hit, but never a mega-hit.