Broadway Profiles – A Serial Interview with Jack Viertel
Apr 18, 2019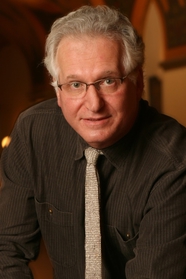 This week, CTI sits down with industry veteran, Jack Viertel (yes, Tom and Jack are brothers). 
Jack is a frequent speaker at a variety of CTI courses and author of the book The Secret Life of the American Musical. He currently serves as Artistic Director of Encores! and Senior Vice President of Jujamcyn Theaters, a CTI sponsor. We are thrilled to publish a multi-part series featuring this legendary creative and businessman. Don't miss the unique opportunity to peek inside one of the true masterminds of theater, and be sure to check out Part Two next Friday!
PART ONE
Interview has been edited for clarity and brevity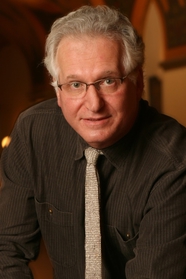 You've had an incredibly extensive career, ranging from theater critic to author to producer and on. Can you tell us how you got started in the industry and how your path unfolded?
I was a theater kid. My grandfather built theaters – he built the Hellinger and the Broadway back in the 20s. My father was briefly a playwright in the 30s and produced a show in the 40s that closed out of town. My family was sort of always in the theater world. So, I naturally grew up going to the theater – I went to see my first show, Peter Pan, when I was not quite six years old and fell in love with it. I always wanted to do theater. I got waylaid briefly in the early 70s by Hollywood, which was a great period of movie making – it was the beginnings of the careers of Robert Altman, Francis Ford Coppola, Martin Scorsese, and Steven Spielberg. I decided that I wanted to be a screenwriter, but I was terrible. I eventually got asked by a college friend whether I wanted to be a theater critic for thirty-five dollars a review at a free weekly newspaper. This was in Los Angeles, where nobody knew anything about the theater, so the fact that I could write an English sentence and that I had a lot of personal theater history was enough.
However, that led to my being hired a couple years later by The Los Angeles Herald Examiner – now out of business – as their theater critic. I was thirty years old and I think that was the first time that I ever made enough of a living to cover rent. I did that for about five years before they made me the Arts Editor. However, I was Arts Editor for a very short time (about six weeks) before I realized I was climbing the journalism ladder. While I was briefly pursuing the film industry, and had a passionate, lifelong love for the theater, I had absolutely no interest in a career in journalism, so, I had to get out!
There was a press release in the newsroom announcing that the dramaturg of the Mark Taper Forum had just accepted a job as the Artistic Director of the Repertory Theatre of St. Louis. I thought, "Ah-ha! They need a new dramaturg!" I called Gordon Davidson, the Mark Taper's Artistic Director, and over a period of a couple months, talked him into hiring me. That was then my first real job in the theater as opposed to writing about the theater.
I did that for two years, then got a call from Rocco Landesman, who had just taken over Jujamcyn. He wanted to recruit me, not because of my work as a dramaturg at the Mark Taper (he didn't even know anything about it), but because I had written a bad review of Big River when it was trying out at La Jolla. He thought it was a smart review. It's hard to believe now, but about thirty years ago, Broadway was full of empty theaters. When Rocco took over as President of Jujamcyn, he made a deal with the owner, Jim Binger, that he would only come on board if the company could produce its own shows, as there was no other way to fill the theaters. In the late 80s, the only shows that were being done were from England – Andrew Lloyd Webber, Cameron Mackintosh, Peter Shaffer, Tom Stoppard… – and they all went to the Shuberts and the Nederlanders because they had long relationships. Jujamcyn was dying on the vine. Jim Binger agreed to put up one million dollars of his own money for any musical of Rocco's choosing and a quarter of a million for any play – he just wanted to fill the theaters.
I worked during this period as kind of a dramaturgical producer. I brought M. Butterfly and The Piano Lesson as scripts from Los Angeles. Rocco and his then-wife, Heidi, produced Into the Woods, and we moved Penn and Teller from off-Broadway into what is now the Walter Kerr Theatre. We filled Jujamcyn's theaters. We used this model for ten years or so, and then, little by little, the business changed, the street changed, and the theaters started filling on their own. Jim Binger realized that he no longer had to put money into Jujamcyn shows, they could just be booked. So, Rocco and Jim agreed that Jujamcyn would still produce shows that the team felt passionate about but wouldn't invest in every production that came into its theaters.
I went from being a creative producer all of the time to only a small amount of the time and being, essentially, a handicapper the rest of the time. I would go around the country and determine which shows Jujamcyn should book. It was less fun than producing but not "un-fun." In the process, we had committed mainly to American work. This was partly an actual commitment that came from the fact that both Rocco and I (and later Paul Libin, who eventually came to work here) were all from the American non-profit world. It was partly because the relationships between British creatives and the Shuberts and Nederlanders were solid and none of us felt it was worth going to war with potential enemies who were much bigger than us. So, we decided to take the piece of the pie that no one else had taken – we had moral and spiritual reasons for doing it, as well as business reasons. We ended up working with August Wilson. We told him that we would produce the rest of his play cycle. We also produced a few of David Hwang's plays, though only one of them played in a Jujamcyn house. We were really trying to push the envelope (at the time, the envelope was much narrower than it is today) and commit to certain artists.
When Barack Obama was elected President, Rocco decided that he wanted to become head of the National Endowment for the Arts. He couldn't do that without essentially divesting himself of the business, which he had bought after Jim Binger's passing. He ultimately sold the company to Jordan Roth. When Jordan came aboard, he was interested in taking over the responsibilities I oversaw, which Rocco never had any interest in doing. So, my job shifted once again. I became involved in some of the institutional issues at Jujamcyn. For example, we retrained everyone in hospitality. Then, Nicole Kastrinos and I set up a little company called Red Awning to assist in two areas of producing. I focused on the creative, dramaturgical side and Nicole handled the executive producing side. We've only worked on one project together, but we've each handled multiple projects on our own. This company mainly came about to help producers and artists who had talent and monetary means but not the experience to know how to put together a show (or know who could help them put together a show). We became sort of wise old owls sitting on their shoulder. I've done this for a couple of Broadway shows – Dear Evan Hansen and A Christmas Story – and I worked as a dramaturg on Hairspray. There are a few projects I've been working on that haven't happened yet and may never happen, but I try to be helpful.So, that's the latest phase of the Jujamcyn experience.
Encores!, which is the other hat that I wear, is a part-time position in a way. I was asked by Ted Chapin to be on the advisory committee that formed Encores!. It was comprised of about ten people and we sat in a room for a year trying to figure out what the program would entail. After the first Artistic Director, Walter Bobbie, left to do productions of Chicago around the world and the second Artistic Director, Kathleen Marshall, left to do Wonderful Town, I was asked to be the Artistic Director in 2001. I've done it ever since. It's been great fun and has replaced some of the loss of creative control at Jujamcyn as we've stopped producing as many shows as we once had.
One aspect of your career that you didn't mention is your book, The Secret Life of the American Musical. Can you tell us a bit more about that?
I taught a course at NYU about musical theater structure for ten years. As I say in the preface of the book, I just decided I had all this information and it would be exciting to engage with students. It was enormous fun because they have tons of energy and ideas and they're from a different era than me – the era actually turned several times while I was teaching which was interesting. But toward the end of his life, August Wilson said to me, "You know, when you're young, you chase the work and when you're old, the work chases you." I was in the phase of, "You know, maybe I can put this off for a few days." I thought I should teach so that I could meet the people who were chasing the work, which is healthy. In my last couple years at NYU, I wrote this book that codified a lot of the things that I taught in my class. I tried to expand the language and breadth of the book for both fans and professionals. Once I put the final period at the end, I just couldn't go back and teach anymore – I had spent all of this time trying to say it right. So, that was the end of that phase of life.