Learn from Producers on the Connecticut Shore
Jun 13, 2018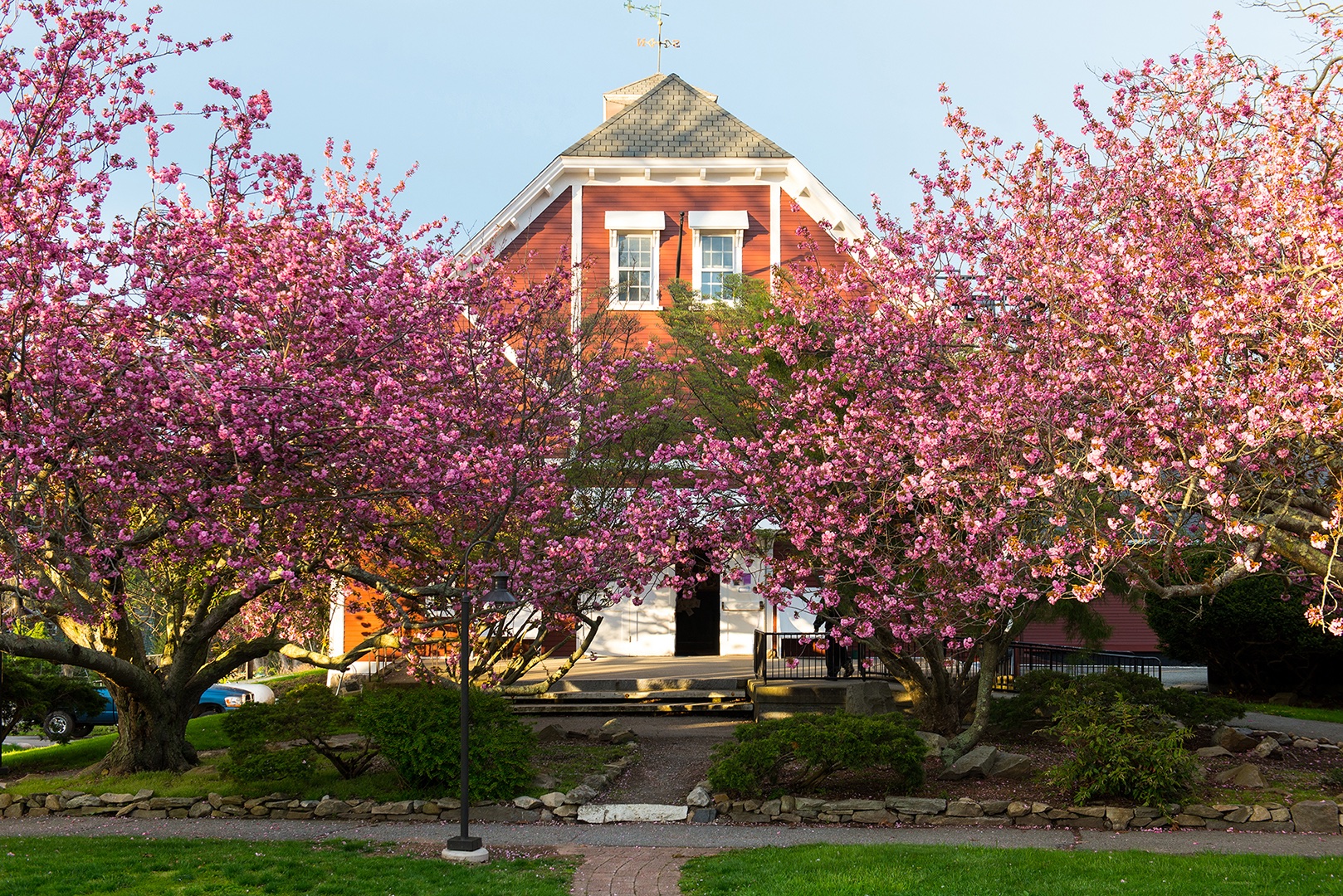 Next month we begin our
O'Neill Summer Workshop
. Led by Tony Award-winning Broadway producer Tom Viertel, this CTI course offers producers-in-training the opportunity to "risk, fail, and risk again."
Next month we begin our O'Neill Summer Workshop. Led by Tony Award-winning Broadway producer Tom Viertel, this CTI course offers producers-in-training the opportunity to "risk, fail, and risk again." There's a reason the O'Neill is a destination for creators around the world. Come explore the magic and inspiration of this beautiful campus yourself at the O'Neill Summer Workshop.
Tom Viertel, Chairman of the Board of the O'Neill, sat down with Executive Director, Preston Whiteway, to discuss the history of this legendary theater.
Tom Viertel: The O'Neill has won the Tony Award for Regional Theaters. Do you think of the O'Neill as a regional theater? If not, how is it different?
Preston Whiteway: The 2010 Tony was an incredible moment of recognition for us, however, the O'Neill is so much more than what we often think of as a "regional theater." In addition to our programs in music theater, plays, puppetry, and cabaret, we also support emerging directors, arts journalists, student playwrights, an undergraduate school, and house museum. The works and artists we develop leave our stages and play regional theaters across the country as well as Broadway, off-Broadway, and film/TV.
TV: The O'Neill has had an enormous impact on American theater, including being the launchpad for so many important careers. Can you talk about some of them and how they got their start at the O'Neill?
PW: The O'Neill is home to thousands of artists. Some of our most high-profile are: writers August Wilson, Wendy Wasserstein, Lin-Manuel Miranda, Edward Albee, John Patrick Shanley, Kia Corthron, Christopher Durang, Jeanine Tesori, John Guare, Robert Lopez, David Auburn, Theresa Rebeck, Samuel D.Hunter, Jennifer Haley, Alfred Uhry, Tom Kitt, and John Logan; directors Lloyd Richards, Jason Moore, Leigh Silverman, Thomas Kail, and Rebecca Taichman; actors Michael Douglas, Meryl Streep, Danny DeVito, Kristin Chenoweth, Al Pacino, Sarah Jessica Parker, Jesse Tyler Ferguson, Cynthia Nixon, Kelli O'Hara, and Steve Kazee.
TV: The O'Neill has been growing over the years you've been Executive Director. How is it different now than it was when you took over?
PW: One of the greatest joys of the O'Neill is the ways the organization is able to be innovative and adapt to serve the theater of today and tomorrow. We have shifted methods in response to our artists and to better serve the field, and as a result, our programs are stronger than ever. Over the last decade, the O'Neill is in sound financial footing and has established a broader national reach, with consistent premieres of O'Neill-developed work across the country and the world. What hasn't changed one bit is the magic of our campus and the absolute focus on the artists- they remain at the very center of everything we do. What's improved, many will be happy to hear, is the quality of our housing and food.