Nick Scandalios Part Two
Sep 18, 2019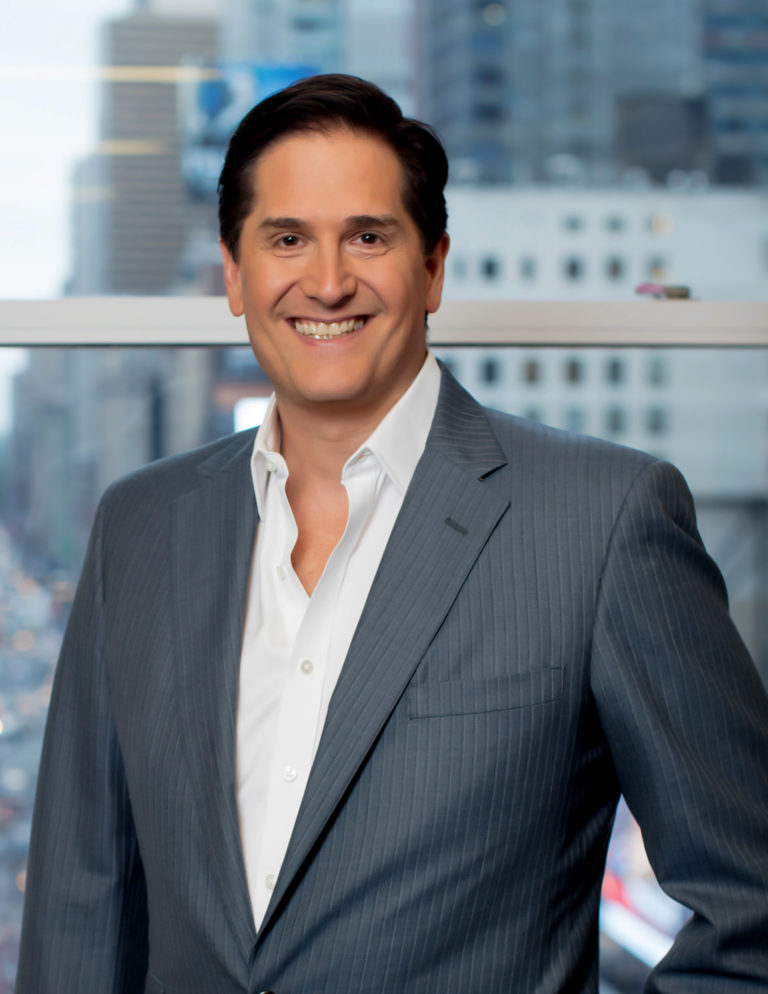 This week's CTI Blog features Part Two of our interview with Nick Scandalios, the Executive Vice President of Nederlander Organization. Read about Nick's take on industry trends and the art of finding original content below!
1. Nederlander has branches all over the country and even internationally. Is it difficult to run such a large operation?
That's not really been an issue. Nederlander is structured in a way that the satellites, for lack of a better term, run with a fair amount of autonomy. Senior management is spread throughout and most of the marketing is done locally. We periodically gather the senior teams, much like how The Broadway League organizes conventions. We're a family company, so we refer to these as Family Meetings. We seem to have cracked the code for ourselves and know what works for us.
2. A major concern within the industry right now is the sheer volume of productions and the lack of available theaters. Can you talk a little about that from your perspective?
There's a perception that theater owners are in a luxurious position right now; they are in many ways. There are a lot of shows ready for Broadway and, thankfully, a lot of producers wanting to make that happen. When I first came into the business in 1987, the average number of shows running at a given time was fourteen. Fourteen! Theaters would sit dark for two years. It was a different world. We still have the same challenge to deliver as much new material to audiences as possible. People underestimate how difficult it is to turn down a show when booking the theaters. It's hard to say no – there are many great productions out there and a massive amount of creativity coursing through the industry.
3. Who has been your greatest mentor throughout your career?
Jimmy Nederlander, Sr; there's nothing more to be said about that. I have the best story in show business and I'm profoundly grateful for it every day. Jimmy, Sr. changed my life; he set the course of my trajectory. To the day I leave this planet, there will never be another answer to that question. I wish for everyone that at some point in their life they meet someone as special and generous as Jimmy, Sr.

4. Is there anything in particular that you're drawn to when scouting new projects?
I think it's always about finding another voice and not imitating something that was recently successful, which is enormously difficult to avoid! Broadway used to have about four or five staples; today, there are about nine or ten (of course, the number fluctuates depending on who is doing the counting). There is now a longer list of anchors. What's interesting to me is the difference between current and older "blockbuster" musicals. When you look at a five-year period and combine the collective impact of shows like Hamilton, Dear Evan Hansen, and Come From Away, you start to feel the direction of new content, writing, and style within musical theater. I think that keeps the theater vibrant. It moves and evolves like an amoeba rather than a distinct line because imitation is ineffective and uninteresting. As I examine the major productions on Broadway right now, I start to see the overall trend that audiences are attracted to work that makes them feel. Between today's political climate and the abundance of electronic devices and social media, individuals of all demographics are suffering from isolation. The theater is more and more a respite. I think people come to shows to both release and to feel, which is in many ways enabling more challenging content to be produced than ever before. People are hungry for connection. I don't really see this changing anytime soon unless there's a major societal shift. It's quite profound and powerful to see what our audiences are embracing now.