Q&A: Dori Berinstein
Jul 25, 2018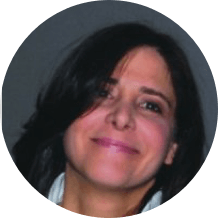 Taking center stage this week is four-time Tony Award-winning producer, Emmy Award-winning director, and CTI's
Robert Whitehead Award
recipient, 
Dori Berinstein
!
Ahead of bringing the upcoming musical The Prom to Broadway this season, Dori took time with us to discuss her eclectic career, ranging from her early days as an investment banker, all the way to producing Tony Award-winning plays, and musicals!
To start us off, can you talk about your career path and your background?
I grew up dreaming of producing Broadway shows and directing films, but I had no connections whatsoever to either world. This initial challenge, I believe, turned into a giant win for me as it launched me on a VERY eclectic career path. I've loved every adventure.

I was advised by my college mentors to get a rock solid foundation in business and finance before losing myself to a career in the entertainment industry. So, my professional life began as an Investment Banker at Morgan Stanley in Mergers & Acquisitions, then in Strategic Planning for NBC and Paramount. After graduate work at Harvard in Business and at the Kennedy School of Government (Public Policy & the Arts) and later at the Yale School of Drama, I immersed myself in film and special effects. I helped launch a small film company and began producing movies. I supervised production on the film Dirty Dancing (as well as the "DD" TV Adaptation) and produced a slew of low budget films. This lead to a thrilling opportunity to run a division for Walt Disney Imagineering, supervising all their cutting-edge, f/x-driven Theme Park films (including Muppet Vision 3-D).
Afterwards, I relocated to New York to begin my career producing Broadway shows. I've had parallel careers in film, TV and theater ever since. Non-Theater highlights include: directing and producing a TV series with Alan Cumming, directing and producing a TV series with Isaac Mizrahi (also Exec Producing his film Unzipped), spearheading President Clinton's Post Presidential Website and directing, producing and writing six feature documentaries, including ShowBusiness: The Road To Broadway, Gotta Dance, Carol Channing: Larger Than Life; Marvin Hamlisch: What He Did For Love and The Last Blintz (a doc about the closing of the Café Edison).
On the Broadway side of my life my producing career began with Bill Irwin and David Shiner's Fool Moon and includes such productions as: Thoroughly Modern Millie, One Flew Over the Cuckoo's Nest, The Crucible, Flower Drum Song, Legally Blonde, Who's Afraid of Virginia Woolf? and the upcoming musical The Prom.
I'm so very fortunate to be able to pursue projects on stage, on screen or on TV that I care deeply about; stories that I feel must be told.
As a recipient of the Robert Whitehead Award and a Commercial Theater Institute (CTI) alum, how has CTI affected your career?
CTI has been invaluable to my career over and over and over. I can't imagine taking on the responsibilities of producing a Broadway show without the training CTI offers. Not only was I able to grasp all the complex moving parts of producing, but CTI introduced all of us aspiring producers to the movers-and-shakers in the business. So much of my day-to-day work now as a producer is informed by my many invaluable CTI experiences over the years, particularly hearing experienced producers candidly share their war stories. Learning what not to do is just as important as learning what to do!
You have two theater projects underway The Prom and Half Time. What drew you to each of these shows?
Regarding The Prom, I was invited to dinner by Casey Nicholaw along with Bob Martin, Chad Begeulin and Matthew Sklar to talk about an idea for a brand new musical. They pitched a two-line idea that Jack Viertel had dreamed up: What if a teenage girl wants to take her not-yet-out girlfriend to the Prom and the PTA, as a result, cancels the entire event. What if a group of Broadway divas swoops into town to save this girl, but ends up making things far worse? With this off-the-charts dream team and this brilliant idea, an immediate 'yes' was a no-brainer. Bill Damaschke joined me as my GP Producing Partner and we were off and running. Who knew this incredibly exuberant story with non-stop humor, giant heart and the urgent message about acceptance and tolerance, would be so timely. The show opens on Broadway November 15th.
Half Time, a new musical directed and choreographed by Jerry Mitchell, captures the unexpected adventures of the first-ever, senior Hip Hop squad for an NBA Basketball team. TRUE STORY! The show is actually based on a documentary film I directed and produced called Gotta Dance. I wanted to craft a fun, funny, feel-good, inspiring story that made the statement "Age Doesn't Matter Unless You're A Cheese," given all the ageism I've seen out in the world. When this group of incredible, fiercely-determined seniors chasing a very unlikely dream landed in my lap, I knew, from day one of shooting the film, that I was laying the groundwork for a musical. With an extraordinary creative team: Bob Martin, Matthew Sklar, Chad Begeulin and Nell Benjamin and a dream cast that includes Georgia Engel, Lillias White, Andre de Shields and Donna McKechnie, the show has surpassed every possible dream.
Each show has been had many Readings, Labs, and Out-Of-Towns; in Atlanta (The Prom) and Chicago and at the Paper Mill (Half Time) specifically.
I couldn't be more passionate about both shows. Both messages of The Prom – advocating acceptance, tolerance and hope for all – and Half Time – Go For It!!! Chase your dreams, no matter your obstacles – are so urgently important to me.
You also act as a director, writer, and producer for documentary films, including Gotta Dance, which is the original source material for the stage adaptation Half Time. Can you talk a bit about the process of working on a project in a variety of capacities?
I love storytelling, whether on stage or on screen. I believe strongly in the power of both mediums to entertain AND to change the way people see the world. As a filmmaker, I'm able to tell stories that come from deeply personal experiences; stories I need to tell. When my worlds collide, like they have on Half Time, I'm ecstatic. The experience of telling the story on screen, and now on stage, has been thrilling.