Q&A: Flody Suarez – Bringing Cher's Hits to Broadway
Apr 19, 2018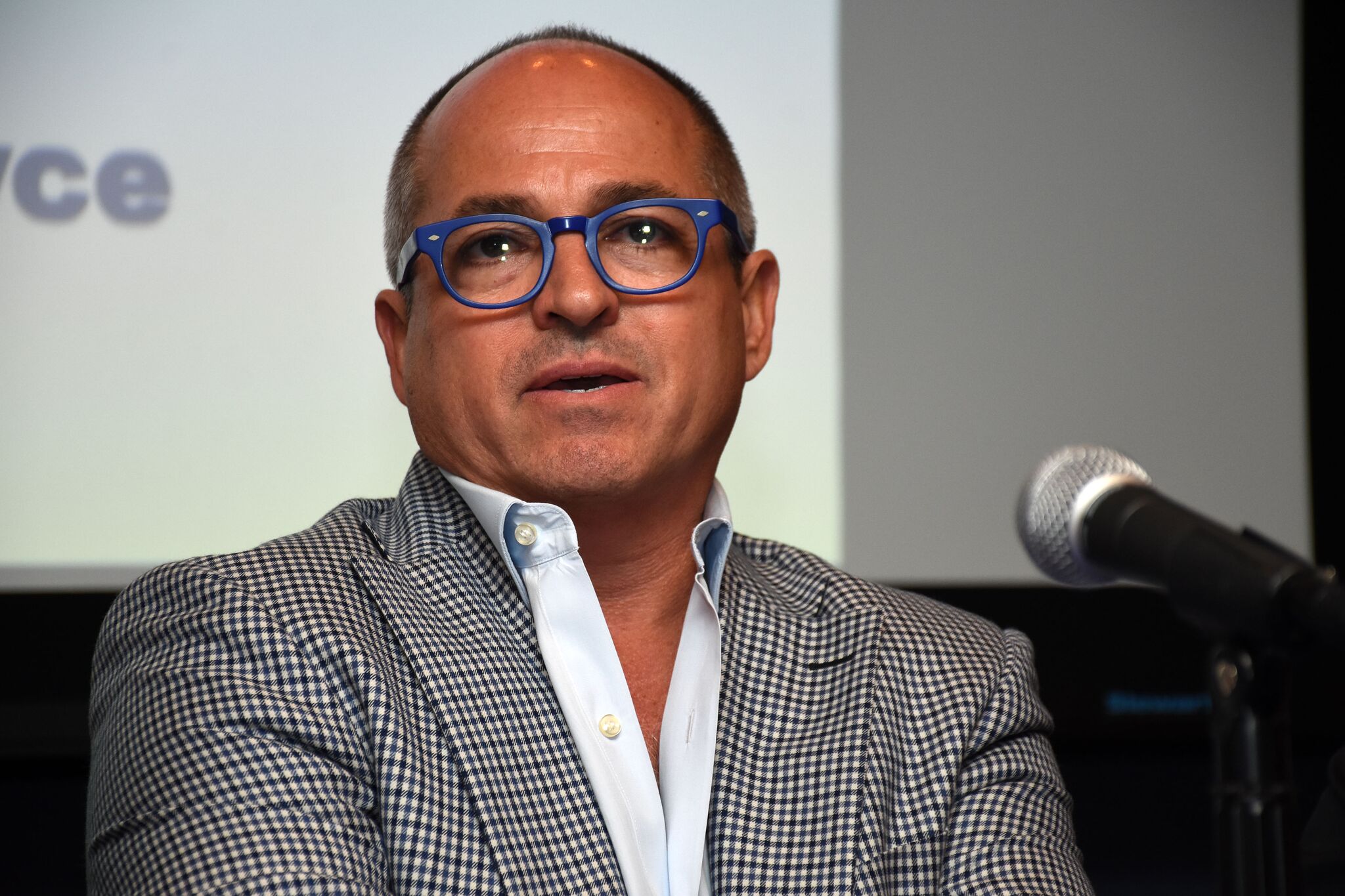 We talked with Flody Suarez, who is currently bringing 
The Cher Show
to broadway. We wanted to hear about his extensive work in the entertainment industry across TV, film, and the stage as well as the particulars of bringing iconic songs into a whole new setting.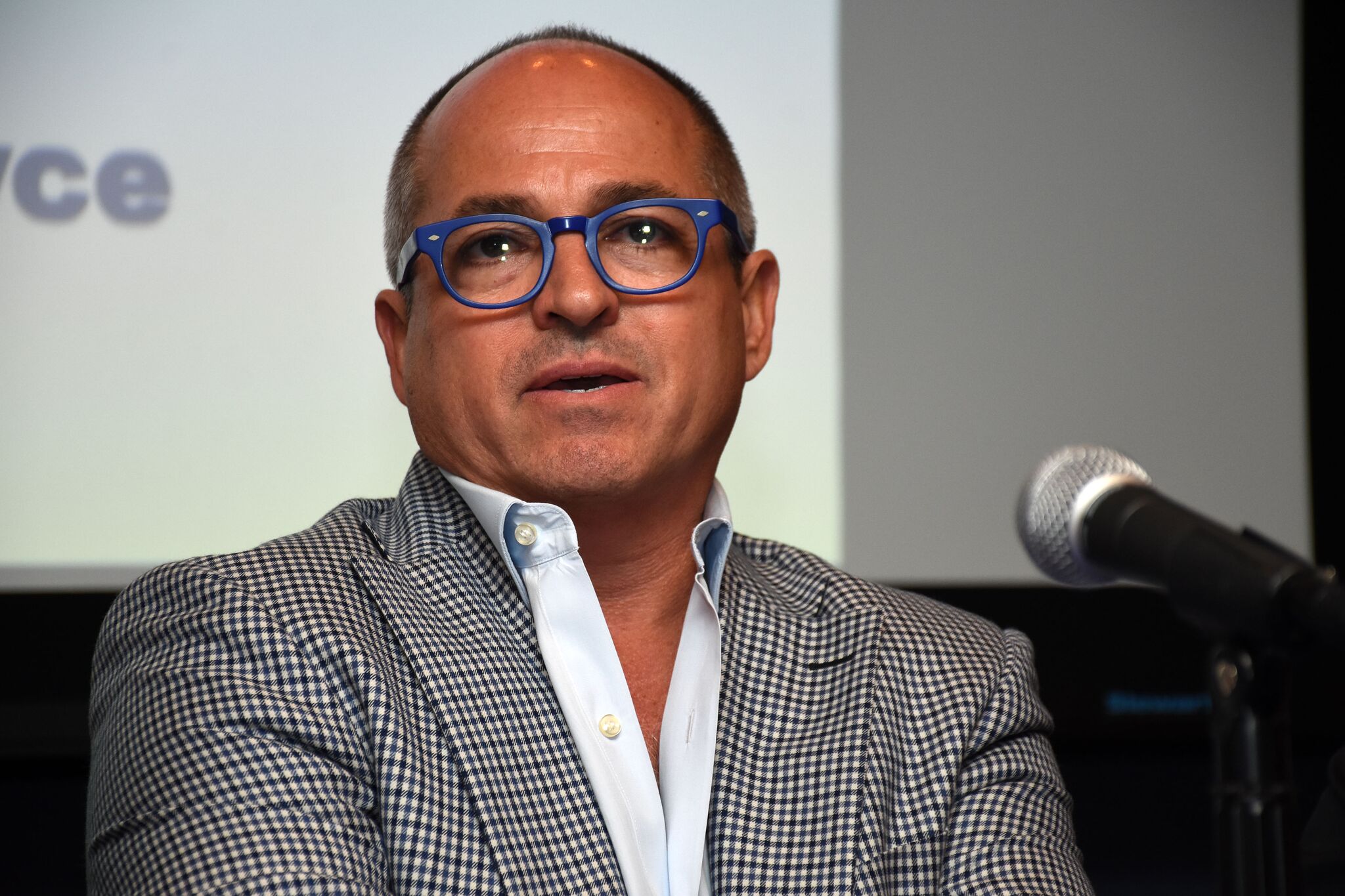 Suarez is currently executive producing "Rise," a drama for NBC. He consulted on NBC's "The Blacklist" and "The Michael J Fox" show for Sony Television and consulted on the launch of the Emmy winning "Full Frontal with Samantha Bee" for TBS. Suarez was previously executive producer of NBC's "The Book of Daniel," and served as executive producer of "8 Simple Rules For Dating My Teenage Daughter," which won a People's Choice Award for favorite new television comedy series. For Sony Pictures Television, he developed and produced the live-action comedy series "The Tick," "Partners" and "Secret Agent Man." Previously Vice President of Development for NBC, where he oversaw production on the Emmy-winning series "ER," the Emmy-nominated series "3rd Rock from the Sun," "Just Shoot Me," and "Men Behaving Badly."
How were you first introduced to producing?
Flody Suarez: I was the V.P. of Advertising for a small film company releasing art house films, and through that experience I got to work with a lot of young, scrappy producers making passion projects. It was an interesting learning experience and it taught me a lot about the budgeting and marketing process. From there, I went into TV at NBC and was able to learn from some pretty amazing executives and producers. Warren Littlefield was the President of NBC and he is a role model in nurturing and supporting producers. I was lucky enough to work on projects with Marcy Carsey, who set the bar for helping comedy writers and comedians navigate the network process to get their vision on air, and John Wells, who is fearless and brilliant at pushing a drama to be intelligent and provocative in a way that engages audiences. I am kind of a sponge and like to watch and study what makes other people successful. I was lucky to have a front row seat to some really special people.
You've had plenty of experience with both theatrical producing and producing for TV and film. Can you speak about some of the major differences and similarities between them?
FS: I have a lot of television experience, having worked in comedy, drama, long form, and reality programming, but Broadway is something new to me. The drive for me to try theater was mainly project specific. I had these two ideas that really could only live on stage, so I moved to NY and started to try to learn about this process, which is similar to TV in that it is ultimately about finding great writers and nurturing their process. It is also wildly different from TV in the way shows are built, both creatively and structurally. I was lucky enough to meet Rick Elice, who is writing the The Cher Show and Joe Dipietro, who is writing What's New Pussycat, The Tom Jones Musical – they are both brilliant and I have loved watching them shape these very different shows. The process is much slower than television and it is a much more intimate process in that there are no studio or network notes. The process is really between producers and their creative team.
You have an impressive partnership with Jeffrey Seller. How was this partnership formed? What was the process of creating Seller Suarez Productions?
FS: When I came to New York it was with the intention of finding a producer to bring aboard The Cher Show to help me navigate this world. I met with a lot of people and was really stunned at what a small and interconnected business this is. People are passionate and professional and really opened their doors to me – this is a special community and I have been blown away by how kind people have been. I was lucky enough to attend a workshop of Hamilton and was a little stunned at the confident way it was presented. Every aspect of it seemed to have been meticulously planned. I spent a great deal of time watching Jeffrey while watching the show. Like Marcy Carsey, John Wells, and Warren Littlefield, Jeffrey is someone at the top of his game that I can watch and learn from. We started to do a little TV as well, so there is a nice flow of knowledge between us. We have Rise, a new drama from Jason Katims, airing on NBC this March. It is a book Jeffrey loved about a high school drama teacher and really feels right as our first TV show.
Congratulations on your new project, The Cher Show. What has it been like developing a bio-musical about such an iconic artist?
FS: The Cher Show is something that has been in my head for over a decade and I finally had to just pack up and move to New York to dive into the process. Cher has had an incredible career and her music has spoken to audiences for over five decades. It is a powerful story about believing in yourself and never letting someone else define your success – her iconic status creates a ton of opportunities to tap into sounds, images and moments that have a personal connection to the audience.
You have had enormous success in your producing career. Do you have any advice to young professionals who are just getting started?
FS: Every job is a learning experience. Watch everyone around you. See what they do that works and what they do that doesn't work. Realize that they all have hopes and dreams and are doing a job. They are trying to get ahead just like you. Make friends, help people along the way. It is a small business and those people will be in your life for a long time. Be nice and be honest. It will pay off. Pursue things you are passionate about and surround yourself with people you respect. Know that failure is part of the process. Keep moving forward. Don't let anyone discourage you. If you believe in something find another way. You will get one hundred "no"s for every "yes".