Q&A: Thom Clay – Theatre Management: Keeping Broadway's History Alive and Taking it to New Places
May 3, 2018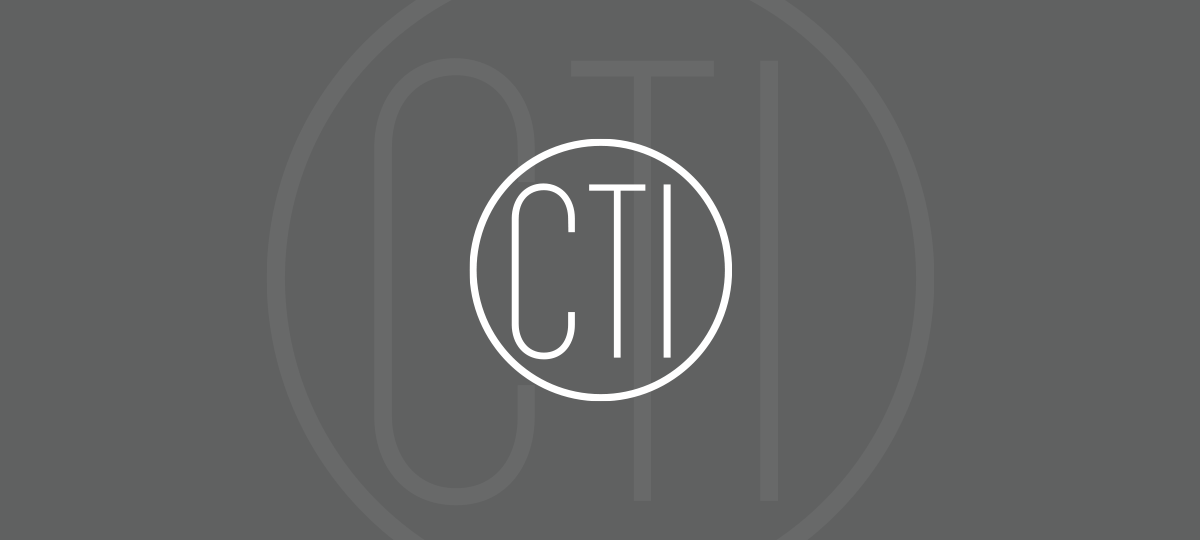 This week we pull back the curtain on a man who has spent his career wearing a multitude of hats throughout his decades in show business.  We sat down with
The Nederlander Organization
's Director of Theatre Management,
Thom Clay
!
Learn about how Thom's early days as a company manager and stage manager led him to travel across the country, work with stars such as Daniel Radcliffe, Kathleen Marshall, and Matthew Broderick, and even manage a concert in the East Room of the White House.
What is your current job and what does it entail? What do you enjoy most and least about your job?
Tom Clay: My current position is Director of Theatre Management. I work with a team in the Operations Department of the company and we are responsible for the operation and management of nine Broadway theatres. Part of my duties include working with the managers in each theatre to ensure that all of their weekly financial paperwork is in order. Each week we "settle" the box office receipts and expenses with each production so there is a large amount of detailed documentation required. Every theatre employee is paid weekly so in addition to accurate paychecks, union benefit reports must also be prepared and submitted.
Other responsibilities that are under my supervision are the preparation of emergency plans for each of the theatres, staff training in safety and customer service, and the review of employee performance. I also work closely with the production in each venue, especially when new productions are about to begin performances. The "taking in" of production involves a large number of people to execute it and it often happens in a fixed time frame so there is little room for error.
One final area that I am involved with is small renovation and restoration projects. Several of our theatres are between 80 and 100 years old, so they require constant maintenance and upgrading. Today's audiences have high expectations when attending a Broadway show, so we work to provide a magical experience from the moment they arrive at one of our theatres.
There are many things I enjoy about my position, but the thing I think I enjoy the most is being able to work in a creative and constantly changing environment. While Broadway is a business, the people that make theatre are wonderful, interesting individuals who I get to see make magic every day. With so many varied productions in our theatres, I am fortunate to be part of an always evolving experience.
As for what I enjoy least, I don't think there is any part of the job that isn't enjoyable in one way or another. Everyone here has one goal and that is to put on the best possible Broadway experience for our patrons and producers.
Can you describe what the Nederlander Organization does?
TC: The Nederlander Organization is one of the largest family-owned entertainment enterprises in the world. While the primary focus is on owning and operating nine Broadway theatres, the company also owns and operates venues in other cities in the U.S. and U.K. Additionally, the company is leading producer of many of Broadway's hit shows.
Are there any interesting goals or projects with which you are currently involved?
TC: As the spring is a busy time across all of Broadway with many new shows opening, there is one project that I am involved with that is unique and exciting. Later this year the 108-year-old Palace Theatre will be restored as part of a massive development project happening on the corner of Broadway and West 47thStreet. In partnership with real estate developers, the theatre will be restored to its former glory along with the addition of new dressing rooms, lobbies and stage equipment. As part of the construction project, the theatre will be raised 35 feet from its current position and a new entrance created on West 47thStreet. A new hotel will be constructed on top of the theatre and retail space created below. The entire project is estimated to take three years.
Can you describe your career path and what led you to this job?
TC: The start of my career was like many, I believe. I was attracted to the magic of the theatre in middle school and thought about a career as an actor. I was in the plays and musicals while in high school and then pursued a college degree in theatre. While in college I began to see that the life of an actor could be difficult and challenging so I began to question if that was something I was ready to commit to. Through taking a variety of theatre courses, from directing to design, I realized that I could still work in the theatre without being an actor. I began to stage manage for the school productions and found it to be even more fulfilling that any of the acting roles I had. After completing my undergraduate degree, I was fortunate to be offered a stage management position at the local children's theatre. I would also work in the summer as a stage manager for local musicals which were both great opportunities to learn about the craft of theatre outside of an educational setting.
After working as stage manager for about five years, I became interested in opportunities beyond stage management and was attracted to the work that producers were doing. I wanted to be heading in that direction and decided to get an advanced degree in theatre management to grow my skill set. I received my Master's Degree from Columbia University in 1996 and began working in the management offices of the Really Useful Company. After 3 amazing years working in that office I took a job as the assistant company manager on the national tour of Riverdance. I remained with them for 3 years and for the next two decades worked as Broadway company manager as well as a tour manager for Radio City Music Hall.
After a fulfilling career as a Broadway company manager, I began to look for the next theatre opportunity. Having worked in many Nederlander Theaters I was well aware of the company and its importance to the theatre in this country. I was in contact with several colleagues within the organization and when my current position became available I accepted immediately. It's been great to continue to use my skill sets and contribute to this wonderful organization.
Previously, you were a company manager and a stage manager — can you describe what each of these do? What are some of the things you liked about each of these lines of work?
TC: Both the stage manager and company manager fill two important roles on a production and work very closely together.
The stage manager is responsible for the actual running of the performance. In rehearsals, they work closely with the director to rehearse the production and gather all of the information that will be needed to execute a performance. During performances, the stage manager ensures the actors, crew and staff report on time and maintain their performances as directed. While the show is running, the stage manager directs the crew and scenic elements through the calling of "cues." Basically, the stage manager is in charge of the backstage area and to make sure the performance happens as planned from beginning to end.
The company manager's job differs in that they do not work backstage in the same function as the stage manager but functions as representative of the producer. The company manager usually oversees the day-to-day business operation of the production from generating the payroll and paying bills to assisting with ticketing and marketing initiatives. Company managers often create contracts for the cast, crew and creative team, and assist in executing the contract terms. As there are over a dozen unions on Broadway, the company manager must understand each one's rules and carry them out accordingly. The company manager works closely with the theatre's box office to record ticket sales and box office revenue. These are just some of the major areas the company manager is responsible for and those duties can change depending on the needs of the production.
As you can see from the above, both positions have different responsibilities but each manager works closely to keep all areas of the production running smoothly. As a stage manager, I always enjoyed the rehearsal process to see how the show gets created before an audience sees it. As a company manager, I really enjoyed seeing all of the elements from the "big picture" perspective and how they all come together to create a show.
What have been some of your most memorable work experiences?
TC: This is a hard one! I have been so fortunate to work on some amazing productions and alongside some remarkably talented individuals. I have enjoyed working with great directors like Michael Grandage and Kathleen Marshall as well as talented actors Matthew Broderick, Daniel Radcliffe and Janet McTeer. Because it was unique in so many ways: I was asked to company manage a concert of Broadway music held at the White House in 2010. As part of a series on Public Television, I assisted in organizing some of Broadway's top talent to perform for The President and Mrs. Obama in the East Room. That one is hard to top.
What kind of training/degrees do you have and which of these would you recommend for a young person wanting to enter this business?
TC: I have both a Bachelor of Fine Arts in Theatre and a Master's Degree in Theatre Management. I think each person has a different path to a theatre career, so a university degree may not be for everyone. I wanted the university training structure which also led to connections within the commercial theatre, but many of my colleagues have degrees in other fields. The one thing I can recommend for someone looking for a career in this business is experience. That is often more important than a degree. Learning how theatre works, what the various roles – on and off stage – are, and who the current players in the business are are all key to success. Immerse yourself in theatre. Observe and learn from others. See as much as you can and read about theatre in New York and around the world. Working as an intern or volunteering as an usher can be very beneficial to experiencing how theatre professionals work day in and day out. This will prove to be an invaluable asset.
What kind of advice would you give to someone wanting to enter the commercial theatre business?
TC: To echo the above, learn as much as you can about all aspects of the business. Understand how directors and designers work and interact. Know how advertising and marketing agencies operate and sell shows in the digital market place. Learn about budgeting and unions as in the end, everything comes down to money. Read about the latest playwrights as they are the ones providing the new productions on the horizon. Hone a critical eye and form your own opinion about what makes good theatre. Love the art and artists, but always remember that at the end of the day, it's a business.