Three-Day Intensive
Mar 6 - 8, 2020
Three-Day Intensive
Mar 6 - 8, 2020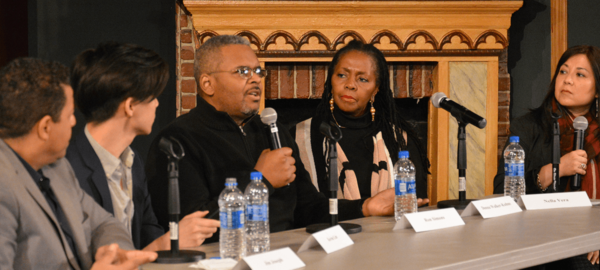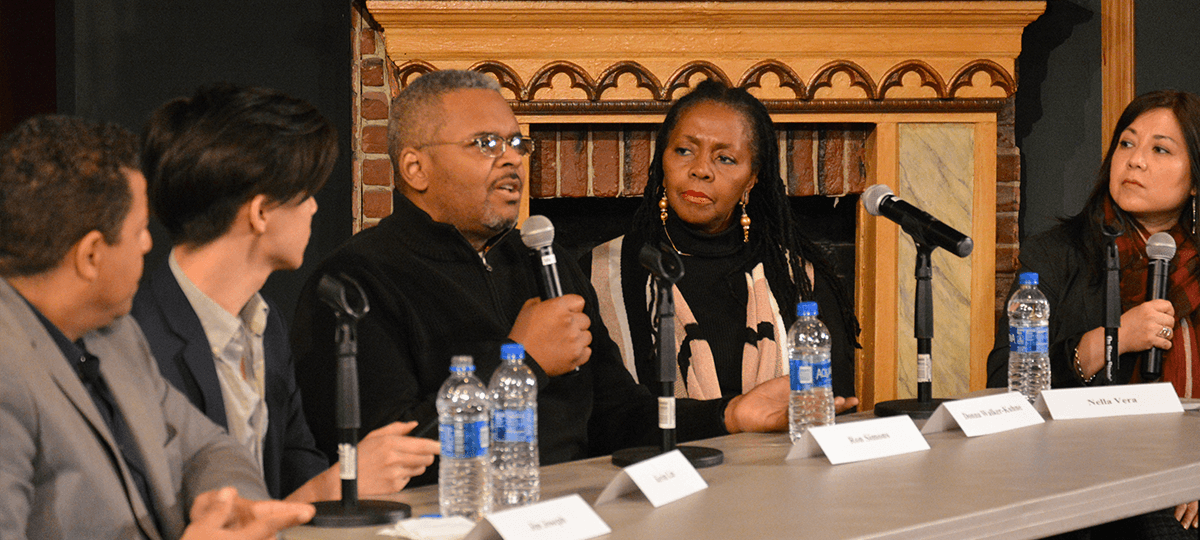 Time:
Fri & Sat: 9:00AM - 6:00PM (cocktail receptions until 7:30PM)
Sun: 9:00AM - 1:30PM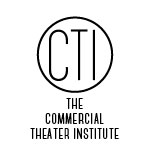 For almost four decades, CTI's Three-Day Intensive has offered a comprehensive education in commercial theater producing.
At the 40th Annual Three-Day Intensive, presentations and panel discussions will be led by some of Broadway's most acclaimed producers, general managers, entertainment attorneys, marketing executives, and press representatives. Whether you want to produce on or off-Broadway – or are just beginning to explore this exciting profession – this is the place to learn the ins and outs of the industry. Sessions will examine case histories, budget, sample agreements, and marketing strategies, all with an eye on illuminating the many aspects of an ever-evolving business.
At evening cocktail events, you'll network with theater professionals and Broadway's hit-makers as well as fellow early-career producers, allowing you to make the essential connections you'll need moving forward.
ENROLLMENT CLOSED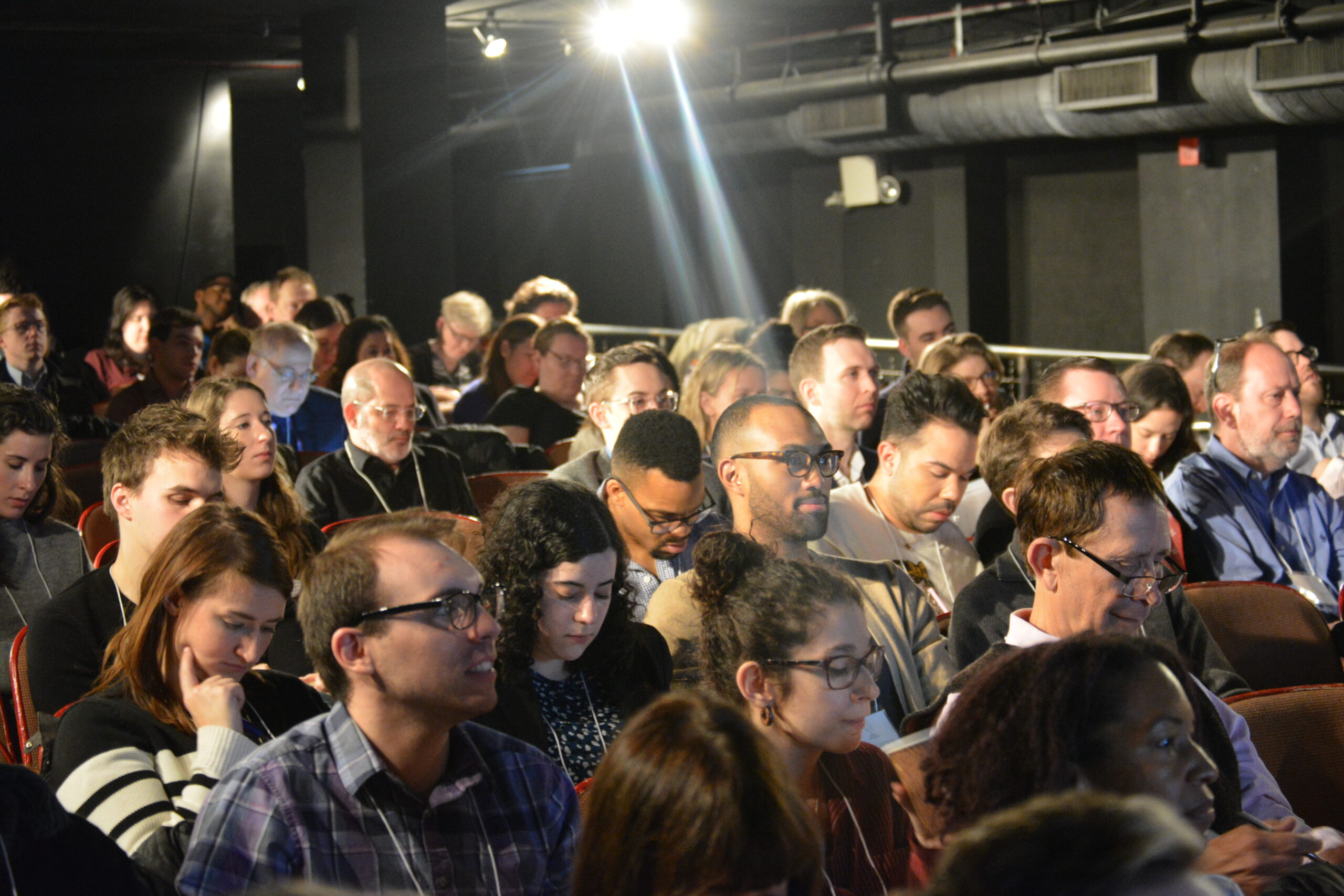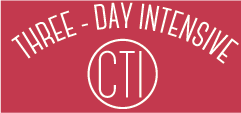 Reviews for Three-Day Intensive
Day One
8:40am – 9:00am   Registration/Coffee
9:00am – 9:15am   Welcome Remarks
  Tom Viertel, The Commercial Theater Institute
9:15am – 10:00am   Keynote
   David Stone, Stone Productions
10:00am – 10:45am   Getting Started
   Sarah Galbraith, Galbraith and Company/Checks & Balances
10:45am – 11:00am   Break
11:00am – 12:00pm   Development Paths and Creating Your Team
   Marisa Sechrest, Altair Entertainment
12:00pm – 1:00pm   Budgets
   Carl Pasbjerg, Alchemy Production Group
1:00pm – 1:15pm   Remarks
   Victoria Bailey, Executive Director of TDF
   Charlotte St. Martin, President of The Broadway League
1:15pm – 2:15pm   Lunch on Your Own
2:15pm – 3:15pm   Working with Artists: Mrs. Doubtfire
  Moderator: Kevin McCollum – Producer, Alchemation Productions
  John O'Farrell – Book
  Wayne Kirkpatrick – Music & Lyrics
  Karey Kirkpatrick – Book, Music & Lyrics
3:15pm – 4:15pm   Finding Investors Panel
   Moderator: Mike Isaacson, The Muny
  Harriet Leve, Leve Productions
   Oliver Roth, OHenry Productions
   Rose Caiola, Caiola Productions
   Wendy Federman, Foolish Mortals Productions
4:15pm – 4:30pm   Break
4:30pm – 5:15pm   Offering Papers
   Jason Aylesworth, Sendroff & Baruch, LLP
5:15pm – 6:00pm   Marketing Trends That Matter
  Damian Bazadona, Situation Interactive
6:00pm – 6:05pm   Closing Remarks
   Tom Viertel, The Commercial Theater Institute
6:05pm – 7:30pm   Cocktail Reception
   Characters
   243 West 54th Street (between Broadway and 8th Avenue)
Day Two
8:40am – 9:00am   Registration/Coffee
9:00am – 9:15am   Welcome Remarks
   Tom Viertel, The Commercial Theater Institute
9:15am – 10:15am   Co-producer Agreements, Front Money
   Doug Nevin, Nevin Law Group
10:15am – 11:15am   Author Agreements
   Stefan Schick, Loeb & Loeb
11:15am – 11:45am   Break
11:45am – 12:45pm   Royalty Pools
  David Richards, RCI Theatricals
12:45pm – 1:45pm   Lunch on Your Own
1:45pm – 2:15 pm   Press
   Jim Byk, The Press Room
2:15pm – 3:30pm   Advertising
  Kevin Hirst, Serino Coyne
3:30pm – 3:45pm   Break
3:45pm – 4:45pm   Early Career Producing Panel
   Moderator: Ken Davenport, The Theatermaker Studio
   Lily Fan, Scandobean Productions
   Jacquelyn Bell, Bell Arts
   Catherine Markowitz, Catherine Markowitz Productions
   Joey Monda, Sing Out Louise
4:45pm – 5:00pm   Q&A Session
   Tom Viertel, The Commercial Theater Institute
5:00pm – 5:45pm   Diversity and Inclusion Panel
  Moderator: Donna Walker-Kuhne, Walker Communications
  Jacquelyn Bell, Bell Arts
  Christina Selby, Nederlander Organization
  Jenn Maley, Jenn Maley Productions
  Crystal Chase, AKA
5:45pm – 6:00pm  Closing Remarks
   Tom Viertel, The Commercial Theater Institute
6:05pm – 7:30pm   Cocktail Reception
   Hurley's Saloon
   232 West 48th Street, 3rd Floor (between Broadway and 8 Avenue)
Day Three
8:45am – 9:00am   Registration/Coffee
9:00am – 9:15am   Welcome Remarks
  Tom Viertel, The Commercial Theater Institute
9:15am – 10:45am   Marketing a Production: Six
  Moderator: Betsy Dollinger, BDB Productions
  Amanda Pekoe, The Pekoe Group
  Jessica Ferreira, The Pekoe Group
  Connor Santos, The Pekoe Group
  Jenny Dorso, The Pekoe Group
  Imani Punch, Boneau/Bryan-Brown
  Susanne Tighe, Boneau/Bryan-Brown 
10:45am – 11:00am   Break
11:00am – 12:30pm   Creating a Production: Six
   Moderator: Kevin McCollum – Producer, Alchemation Productions
  Toby Marlow – Creator
   Lucy Moss – Creator
12:30pm – 1:15pm   Creative Producing
   Kevin McCollum, Alchemation Productions
1:15pm – 1:30pm   Closing Remarks
   Tom Viertel, The Commercial Theater Institute