OUR SPONSORS
MEET OUR GENEROUS SPONSORS
Preferred Sponsors

Shubert Organization
Since its founding in 1900, The Shubert Organization has been in the forefront of the American theatre. Over the years, the company has produced and co-produced hundreds of Broadway plays and musicals. Under the leadership of Philip J. Smith, Chairman, and Robert E. Wankel, President, the Shubert Organization owns and operates 17 historic Broadway theatres and six Off-Broadway venues. The company is active in civic, community and industry affairs.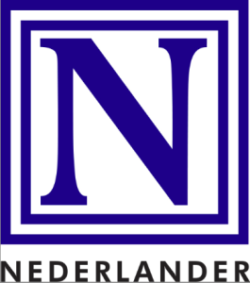 Nederlander Producing Co.
The Nederlander Organization is a company prominent for three generations in the ownership of theatres and the production of distinguished theatrical and concert presentations. Founded in 1912 by David T. Nederlander in Detroit, Michigan, the company is one of the largest and most experienced managers of legitimate venues and entertainment properties in America today.
Under the leadership of Chairman James M. Nederlander and President James L. Nederlander, the Organization, which recently celebrated its 100 year anniversary, has built a national network of theaters including nine Broadway venues in New York, and nineteen theatre and concert venues across the United States and United Kingdom.

John Gore Organization
John Gore Organization's family of companies includes Broadway Across America and Broadway.com, under the supervision of 14-time Tony winning producer John Gore (Chairman & CEO). Productions include Ain't Too Proud, Beautiful, Dear Evan Hansen, Jagged Little Pill, Mean Girls, Moulin Rouge!, Oklahoma!, Tina, and Tootsie. BroadwayAcrossAmerica.com Broadway.com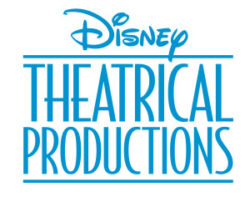 Disney Theatrical Productions
Disney Theatrical Productions, a division of The Walt Disney Studios, was formed in 1994 and operates under the direction of Thomas Schumacher.  Worldwide, its 10 Broadway titles have been seen by nearly 200 million theatergoers and have been nominated for 60 Tony® Awards, winning Broadway's highest honor 20 times.  With 20 productions currently produced or licensed, a Disney musical is being performed professionally somewhere on the planet virtually every hour of the day.
Stacey Mindich Productions
Stacey Mindich is a two-time Tony Award-winning Broadway producer, a recipient of the 2016 Robert Whitehead Award for Excellence in Commercial Producing and winner of the 2018 Grammy Award as a product for Best Musical Theater Album. Stacey has treasured the journey of development Dear Evan Hansen, taking this original musical from a long-ago lunch with its composers to workshops to D.C.'s Arena Stage to Second Stage and now, to its Tony Award-winning run on Broadway and first national tour across the United States. The finest traveling companions: Benj Pasek, Justin Paul, Steven Levenson, Michael Greif, two superb casts, and the extended creative team. Next up: the first Dear Evan Hansen international production in Toronto at the Royal Alexandra Theatre in March and a London production at The Noel Coward Theater in the fall of 2019. A two-time Tony Award-winner for Best Musical, Stacey has produced more than 20 shows on and off Broadway. Highlights include The Bridges of Madison Country, Hedwig and the Angry Inch, Lucky Guy and The Lion. She is the recipient of the 2016 Robert Whitehead Award for Outstanding Achievement in Commercial Production and a 2018 Grammy Award-winner for Dear Evan Hansen original Broadway cast recording. Stacey is also board co-chair of New York City Center and a founding board member of The Lilly Awards. Most beloved production, with husband Eric Mindich: Russell, Danny, Charlie.

HUDSON Scenic Studio
HUDSON Scenic Studio is the premier provider of custom scenic fabrication and automation for theatrical productions, theme parks, cruise lines, corporate installations and other live events.  We drive everything from the precision automation systems that lower the New Year's Eve Ball in Times Square to the expertly crafted theatrical sets and technology that mesmerize audiences on Broadway and around the world.
HUDSON works closely with clients to provide innovative and economical solutions for design, space, transport and storage.  Recognized for our emphasis on high quality and professionalism, we provide everything from project management, engineering and construction to staging, rigging, scenic electrification and painted backdrops.

The TheaterMakers Studio
Created by Tony Award-winning Broadway Producer, Ken Davenport, this program is designed to guide you all the way from getting your idea onto paper to a full production.
We know the challenge of facing a blank page and the uncertainty of what next steps you should take, which is why we've created a community of theater-makers just like you to seek answers and get the support they need to succeed.
One part training, one part accountability, and one part community, The TheaterMakers Studio is right for theater professionals who want to advance their career and make a splash in the business we all know and love. 

Franklin, Weinrub, Rudell & Vassallo P.C.
Franklin, Weinrib, Rudell & Vassallo, P.C. has over 50 years of experience representing clients in the entertainment industry, with a diverse practice ranging from the core entertainment areas of theater, film, television, music, and literary publishing, to cutting edge developments in branded entertainment and digital media.
Our theatrical practice includes the representation of producers, investors, theatrical investment funds, presenters and theater owners, in addition to underlying rightsholders (including estates), playwrights, composers, actors, and other creative talent. We provide our clients with innovative approaches and solutions based on our broad industry perspective, attention to value and efficiency, and our understanding of new developments in law and business. www.fwrv.com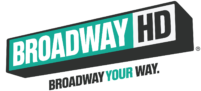 BroadwayHD
BroadwayHD, founded in 2015 by Tony Award® winning producers Stewart F. Lane and Bonnie Comley, is the only streaming service offering premium full-length stageplays and musicals captured specifically for multi-platform viewing to theater fans across the globe.
In addition to exclusive live-streamed content of the world's best productions, BroadwayHD offers subscribers unlimited on-demand access to a library of more than 250 theatrical productions from Broadway, The West End and beyond. If You Can't Get to Broadway, Get to BroadwayHD.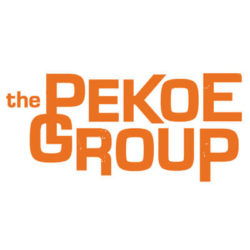 The Pekoe Group
The Pekoe Group is a full-service advertising agency for theatre, founded in 2009. Clients include: SIX The Musical, The Lightning Thief: The Percy Jackson Musical, Oh Hello On Broadway, SpongeBob SquarePants On Broadway, Eclipsed, Avenue Q, The Play That Goes Wrong, Fiddler on the Roof in Yiddish, Barrington Stage Company, and others.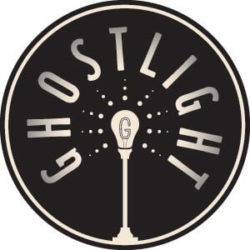 Ghostlight Records
Ghostlight Records has become the leading independent force in Original Broadway Cast Recordings – building a library of over 200 records over the past 19 years, featuring some of the most successful Broadway musicals and solo albums by Broadway's brightest stars. Founded by Grammy Award winner Kurt Deutsch, Ghostlight has won Grammy Awards for The Band's Visit, The Book of Mormon, In the Heights, and Beautiful – The Carole King Musical.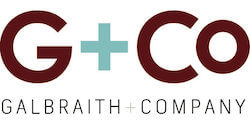 Galbraith & Company
Galbraith & Company is an accounting and bookkeeping company, specializing in financial management and reporting for live theater.  We provide comptroller and bookkeeping functions to a variety of productions, including Broadway, Off-Broadway, touring and international shows. Our current clients include: Hamilton, Dear Evan Hansen, Moulin Rouge! The Musical, and TINA, The Tina Turner Musical among many others. In addition to weekly financial reporting, our team offers expert assistance with payroll, local and international taxes, royalty calculations and financial forecasting.  Galbraith & Company also supplies a variety of services to other organizations within the theatrical community, such as ticket brokers, agents, merchandising companies and producers.

Checks and Balances
Checks and Balances Payroll is the leading payroll processing service for Broadway and the live theatre industry. Since its founding in 2011 by Sarah Galbraith, Checks and Balances has been bringing the latest in payroll technology to our clients, simplifying payroll processing with fully automated tax payments, multi-tax filings and electronic data management, via a secure web-based software solution. In 2018, Checks and Balances was acquired by Cast & Crew, a leading provider of payroll and human resources, accounting and financial, and workflow and productivity software and services to the entertainment industry.
Other Partners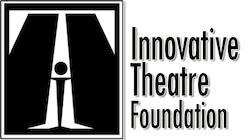 INNOVATIVE THEATRE FOUNDATION
The Innovative Theatre Foundation was created to bring recognition to the great work being done in New York City's Off-Off-Broadway and to honor its artistic heritage. Each year ITF supports one of the largest artistic communities in the world and celebrates the work of thousands of the most devoted and prolific artists creating theatre today.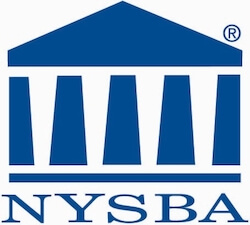 NEW YORK STATE BAR ASSOCIATION (NYSBA)
The New York State Bar Association's Entertainment, Arts and Sports Law Section has more than 1,500 members that represent every corner of the entertainment, art and sports law fields, at every level, from law students and first-year attorneys to senior partners at leading national and international firms and senior legal and business affairs executives at multinational media corporations. While the majority of our members are located in New York City and around the state, we also have members in 28 other states and 20 countries, notably in Canada, China, most European countries and the UK, Japan, Korea and throughout the Pacific Rim. Learn more by visiting nysba.org/EASL.